CONNECTING YOU FOR BUSINESS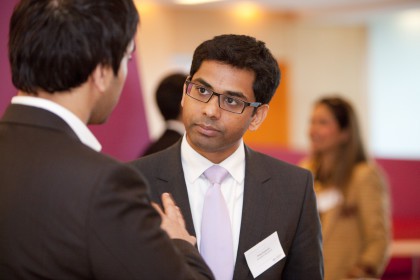 Relationships are the cornerstone supporting your business growth; creating the right ones can be both challenging and time consuming. Whoever you need to meet, the process becomes simple with us. We take time to understand your priorities, acting as your representative on the ground. Request your one-to-one with our expert India consultants here.
Intelligent introductions grow your business
GET STRAIGHT TO BUSINESS
Our India market entry specialists help you to work out which Indian companies are relevant to your business, assess which offer the greatest opportunity to you, and contact them on your behalf to make sure you're only introduced to decision makers interested in doing business. Our consultants:
Identify business relevant to you – in-country research at your disposal.
Prioritise the best companies for you – our expert team build your desired shortlist.
Access your chosen decision makers – enjoy high level qualified connections.
We also provide enhanced support on conducting successful business meeting in India, where our consultants can accompany you to make sure you make the most of your business development time.
Speak to one of our advisors by calling 0800 0196 176 or +44 (0) 207 592 3851 or contact enquiries@ukibc.com to start accelerating your India business development now.
Choose the UK India Business Council introductions service
WE SUPPORT YOUR BUSINESS SUCCESS
Clients, partners, distributors… Our service connects you directly to the businesses you need.
With over 23 years' experience we understand the Indian market. Our Executive Team's first-hand experience of doing business in India is backed up by our in-country consultants whose specialist knowledge supports UK companies just like yours on a daily basis.
Their knowledge and expertise ensures you effectively implement your market entry strategy. We quickly and cost effectively identify the right people for you. As you step foot in the market, the groundwork has been laid, so your time is spent cementing relationships that grow your business.
Insights from members drawn from leading corporates across UK and India allied to great working relationships across UK and India Government are leveraged for you. Our network is unparalleled, opening doors for your business that no one else can.
If you're a member of UK India Business Council, click here for your Membership Entitlement.
What our clients say
"With the support of UKIBC, CILEX has already identified potential partners in both the private and public sectors." John Westwood, Director of International Programmes, the Chartered Institute of Legal Executives
Speak to one of our Consultants
Get in touch by emailing enquiries@ukibc.com or by calling 0800 0196 176 or +44 (0) 207 592 3853