YOUR COMPREHENSIVE SUITE OF SERVICES SIMPLIFIES SUCCESSFUL INDIA ENTRY AND GROWTH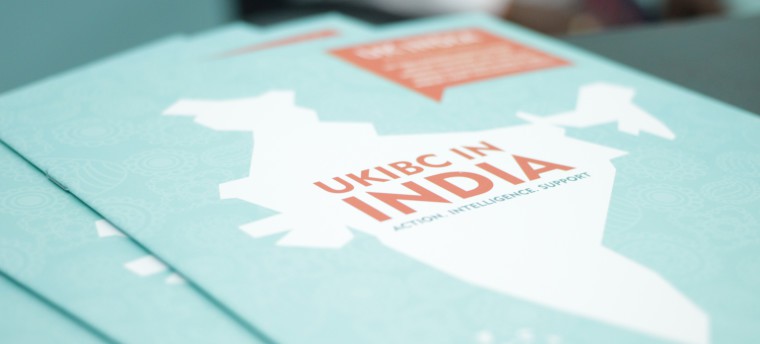 UK India Business Council provide a range of company specific market entry, research, and expansion services to UK companies to help you understand the opportunities, shape your strategy, and make informed decisions about exporting, investing in, and growing in India.
Using our first-hand experience and knowledge, we assess the implications of trends, and provide context and informed analysis. Primed to assess your business, our experts run exhaustive diagnostics to help you establish the right route to market for your business. Request your one-to-one with our expert India consultants here.
Our INDIA Market Entry Services Include:
Understand and exploit your competitive advantage in India. Trusted knowledge and information allows you to plan your business success. Our expert team will guide you in three easy steps starting with a free in-depth consultation, qualifying the elements you need whilst providing valued advice, and on defined criteria, deliver the practical insights that form your roadmap to India.
Building relationships is the cornerstone of business success in India. Identifying the right partner, and ensuring their interest in you can be challenging. We navigate these early stages of relationship building for you, and leverage our substantial in-market know-how, connecting you with potential clients, partners or distributors in your sector based on your specific requirements.
Visiting India is a great way to build knowledge, find contacts, meet potential partners and assess your opportunity. We plan and deliver tailored market visits and familiarisation programmes for businesses exploring India. Our visits are designed to provide you with a view of Indian business culture as well as invaluable contacts to support your decision making.
What's your unique selling point in India? Understanding your customers and adapting your offering for India is crucial to your success. If it's time to test, or even launch, your product in India we can organise custom events to showcase your business in India. Our market knowledge combined with our specialist events team provides you with an unbeatable combination.
Establishing a true presence on the ground may be the logical step to exploit the India opportunity. Such a commitment can be both daunting and complex. Launchpad provides an elegant de-risked, budget controlled solution, allowing you the scope to access the market, build your brand, and connect with chosen clients with your dedicated consultant fully supported, employed by us.
Your strategy may require the set-up of an Indian legal entity. Choices to be made are not comparable to other markets, and advice varies. UK India Business Council provide a free consultation service and provide the transparency, clarity and understanding of your requirement. From our end to end full business set-up service to a bespoke solution, there is no safer way to incorporate.
Recruit talented entrepreneurial people to support your success. India has a vast talent pool of over one billion people, but your success depends on finding the right people for your business. We help you manage the process from start to finish, helping you understand India's job market and employment practices, ensuring you quickly find your ideal candidate/s.
VIRTUAL OFFICE
Having a presence on the ground in any foreign market enhances your chances of success. As you move to fulfil those ambitions, our flexible "Virtual Office" packages allow you to accelerate your entry. You can seamlessly scale your presence up by adding desk or office space in one of our locations across India.
Recruit, employ and manage a dedicated India consultant/s through UK India Business Council. Find the right talent to drive your strategy and incubate your business with predictable fixed budget costs. Scale up or down and when ready set-up your entity, your team will move with you with a service tailored to your exact requirements.
Setting up your business in India can be daunting. There are different types of legal structures to choose from and advice can seem conflicting. The UKIBC helps 100s of businesses choose the right option. We hand-hold all aspects of set-up and most importantly create the ongoing eco-system to support your ongoing financial and legal compliance. Tell us about you and our team will help you prepare without unwanted surprises.
The demand for UK brands in India continues to increase as the overall cosmetics market grows at pace. India has its own regulations alongside known international standards. Ask our team and we will assess if your product needs to be registered to sell. We will call you back, and help you understand the steps and define your best strategy to succeed across all channels.
We provide advice and hand holding support to help you set up your India entity, including guidance on company structure, as well as e-registrations, tax, compliance, and opening of bank accounts. By the end of the project, companies have a fully functional entity.